CHRONOLOGICAL REPERTORY OF GUSTAVE CAILLEBOTTE ' S PAINTINGS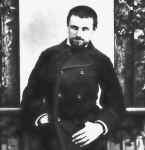 The 1994 edition of the exhaustive catalogue by Marie Berhaut lists 565 items painted by Gustave Caillebotte, but we have only listed here the paintings and pastels for which color photographs are available - 347 to date - allowing for a more interesting appreciation of his works. Updates will be carried out as our researches will allow.
The dates stated in the books about Caillebotte are frequently approximate and may in fact be very different. In such cases, we have tried to determine a plausible date after considering the subject and the style of each painting.
As for the question of authenticity, the Barhaut catalogue is the first and main source of documentation. But it has been in some cases challenged by recent researchers like Eric Darragon, Jean-Jacques Lévêque, Marie-Thérèse de Balanda or other art experts. Whenever a doubt has been raised (and without relying on the signature, which has in some cases been added after Caillebotte's death), we have mentioned in regard of the doubtful work the reference to this contester.
All remarks and precisions that may be brought by our visitors are welcome and will carefully be considered for eventual corrections. We heartily thank them in advance.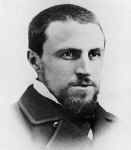 List of the main books and magazines (in French) about Caillebotte that we studied :
TITLE
AUTHOR
EDITOR
YEAR
Catalogue raisonné de
Gustave Caillebotte
Marie Berhaut
Bibliothèque des Arts, Paris
1978
Gustave Caillebotte
Kirk Vernedoe
Adam Biro, Paris
1988
Gustave Caillebotte
Marie-Thérèse de Balanda
Edita Editeurs, Lausanne
1988
Caillebotte, Dessins, Etudes, Peintures
Pierre Wittmer
Brame et Lorenceau, Paris
1989
Gustave Caillebotte
Collectif
Réunion des Musées Nationaux, Paris
1994
Caillebotte au Grand Palais
Collectif
Revue Connaissance des Arts (H.S.)
1994
Caillebotte, le blues des grands boulevards
Jérôme Coignard
Beaux Arts Magazine (N° 126)
1994
Le mystère Caillebotte
Daniel Charles
Editions Glénat, Grenoble
1994
Caillebotte
Eric Darragon
Flammarion, Paris
1994
Gustave Caillebotte
Jean-Jacques Lévêque
ACR Editions, Paris
1994
ABCdaire de Caillebotte
Collectif
Flammarion, Paris
1994
Caillebotte, peintre et marin
Collectif
Revue Chasse-Marée (N° 116)
1998
Gustave Caillebotte, dessins et pastels
Collectif
Brame et Lorenceau, Paris
1998
Caillebotte au coeur de l'impressionnisme
Collectif
Bibliothèque des Arts
Fondation de l'Hermitage, Lausanne
2005
Dans l'intimité des frères Caillebotte,
peintre et photographe
Collectif
Revue Connaissance des Arts (H.S.)
2011
Please click here under to access the repertory pages :